Jan
22
Posted by SGB Media | Jan 19, 2018 | Apparel Magazine, Feature, Outdoor Magazine, SGB 
The ski brand is making waves here in the U.S. announcing today that for the 2018/19 winter ski season, the company will have a collection of design-driven performance ski wear available at retail in the states.

Following the success of its award-winning hardgoods line over the last decade, the Black Crows team knew it was time to grow the brand. After careful consideration of possible growth trajectories, the team decided to move into apparel for the same reason the brand started in the first place — they weren't finding the mountain tools they needed that both matched their performance and style standards.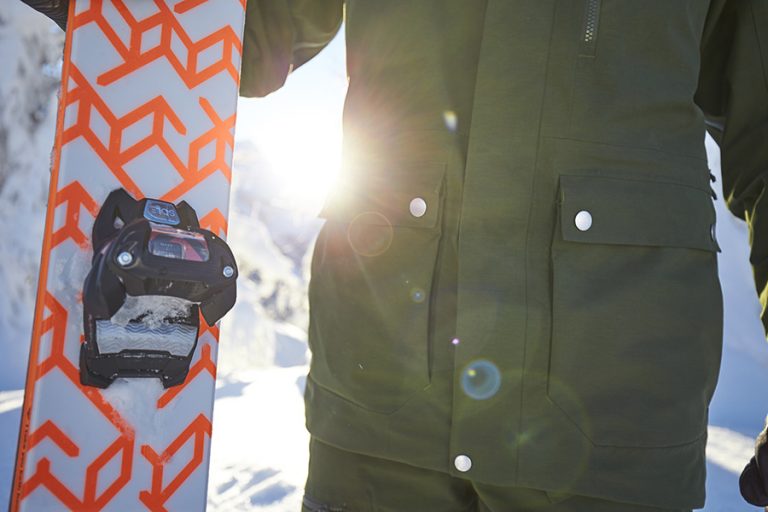 Black Crows quietly launched a small collection of apparel pieces in 2015 to test the waters, gain feedback, and start growing interest to build upon for the launch of its complete 18/19 collection.
The designers found inspiration from all-mountain parkas and military clothes from the 1960s and 70s with updated silhouettes for today's mountain and backcountry skiers.
The designers broke the collection into two themes for men and women — Big Mountain Skiing (Corpus) and Backcountry Touring (Ventus).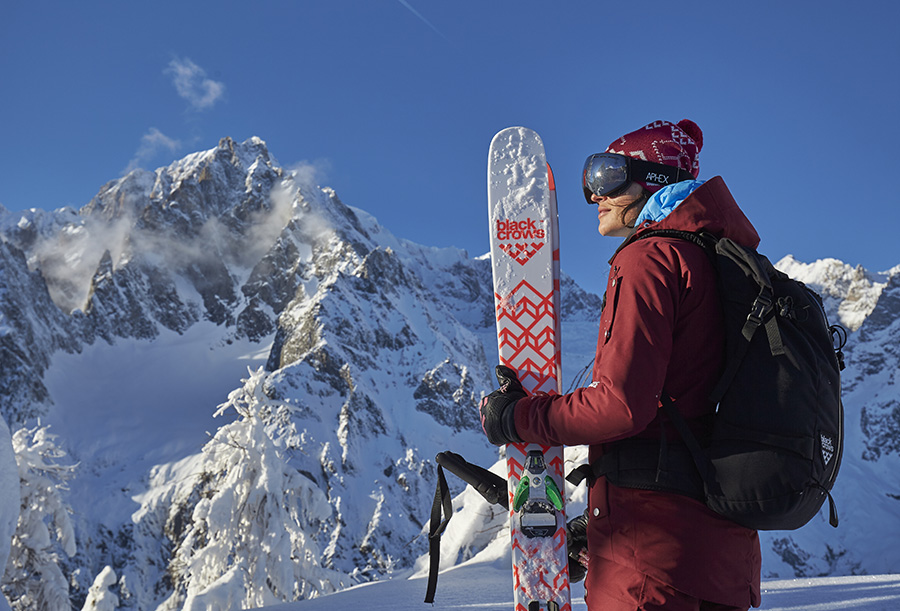 The Corpus grouping reflects the ethos of the Black Crow's' passion for art and design. It is minimalistic yet highly technical and discrete with a strong identity. These pieces are built to transition easily from the high peaks to après to the city streets. The Ventus line, on the other hand, is dedicated for ski tourers who spend all winter skiing high in the mountains and require extra technical features and lightweight fabrics.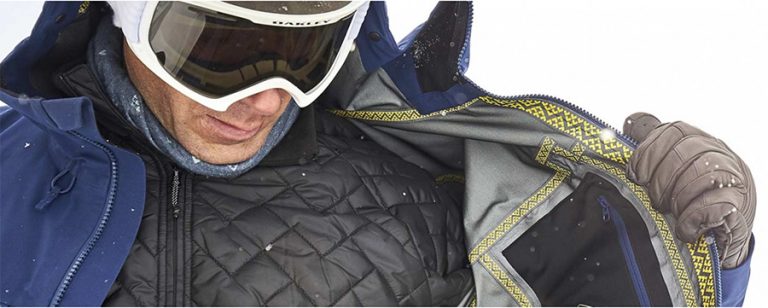 Across both categories, the collections offer skiers a range of mid-layers and outerwear that combine high performance materials such as, but not limited to, Gore-Tex, C-Knit, Pertex, Quantum Air, Polartec, Alpha, Primaloft Silver and Gold insulations.
To set the collection apart from other technical apparel brands, the designers included Black Crows-specific detailing such as subtle logo placements, large, functional-specific pockets, helmet compatible hoods, stylized seam taping, chevron style elements and luxurious, silky interiors.
Finally, the Black Crows design team took extra consideration with the color palette, mixing brights with sophisticated hues that mix and match across the collections. The collections are minimalistic in design but offer a strong recognizable personality.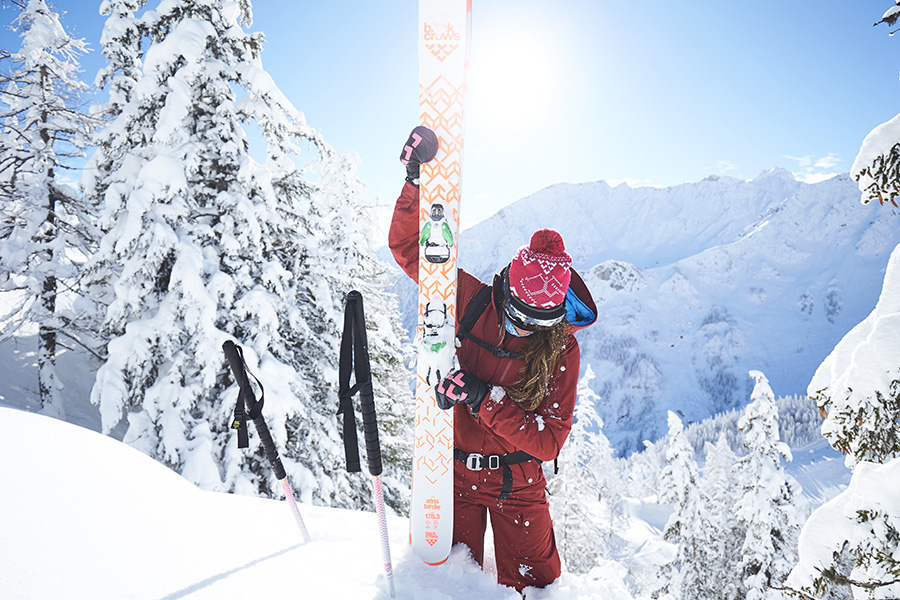 "We wanted to build upon our success with the hardgoods line and grow that vision throughout our new technical apparel line. Our goal is to bring skiers the best products dedicated to the practice when it comes to technical performance, but with a hint of style and sleek, understated design. We couldn't be more excited to introduce the collection to the ski community, globally."— Camille Jaccoux, Co-Founder, Black Crows
In future seasons, skiers can expect to see the Black Crows apparel line grow to complement each of its four hardgoods categories: Big Mountain, Backcountry, Resort and All Terrain.
For the first time Black Crows will show its entire collection at ORWM Booth #39141-UL.
Photos courtesy Black Crows